Cempaga Lovina Villa Project
This to be built luxury villa project with modern minimalist style is located in Cempaga, North Bali. Only a few minutes from the center of Lovina Beach.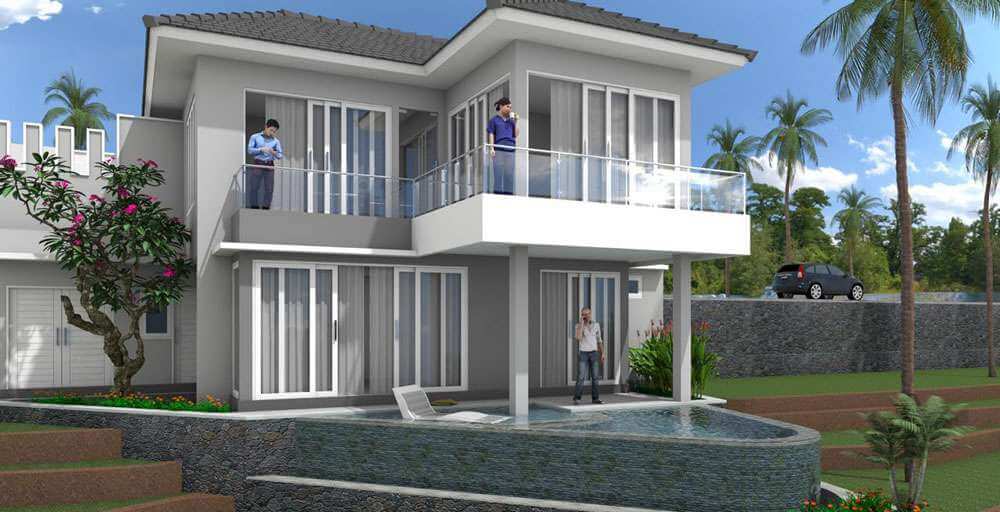 This project will be built using the highest quality materials and with attention to detail. Designed by experts and dedicated luxury villa designers.
Contact us about this villa project
This villa project will be build in a beautiful Balinese landscape. The Luxury villas are a nice place to live in North Bali, away from the hustle and bustle of busy cities, but still close to modern shopping areas. The project is surrounded by beautiful nature. You will enjoy great sunsets and views of the rice fields. It takes only 10 minutes drive from the center of Lovina; several recreation areas and tourist attractions. The price includes the villa building, swimming pool, landscaping, garage, sun deck, all with stunning views of the sea and rice fields. Furniture not included.
Location; Cempaga Village, Lovina, North Bali. Land Size: 160 m2, 2nd floor area: 102.65 m2, 1st floor area: 82.07 m2, Overflow Swimming Pool: 32.69 m2
Suitable as a place to live permanently as well as rentals..
Ownership of this villa is Freehold / Leasehold
Price EUR 129.000

View from the location to build villas
For enquiries fill out this form